An Army of Me by Jim Shaughnessy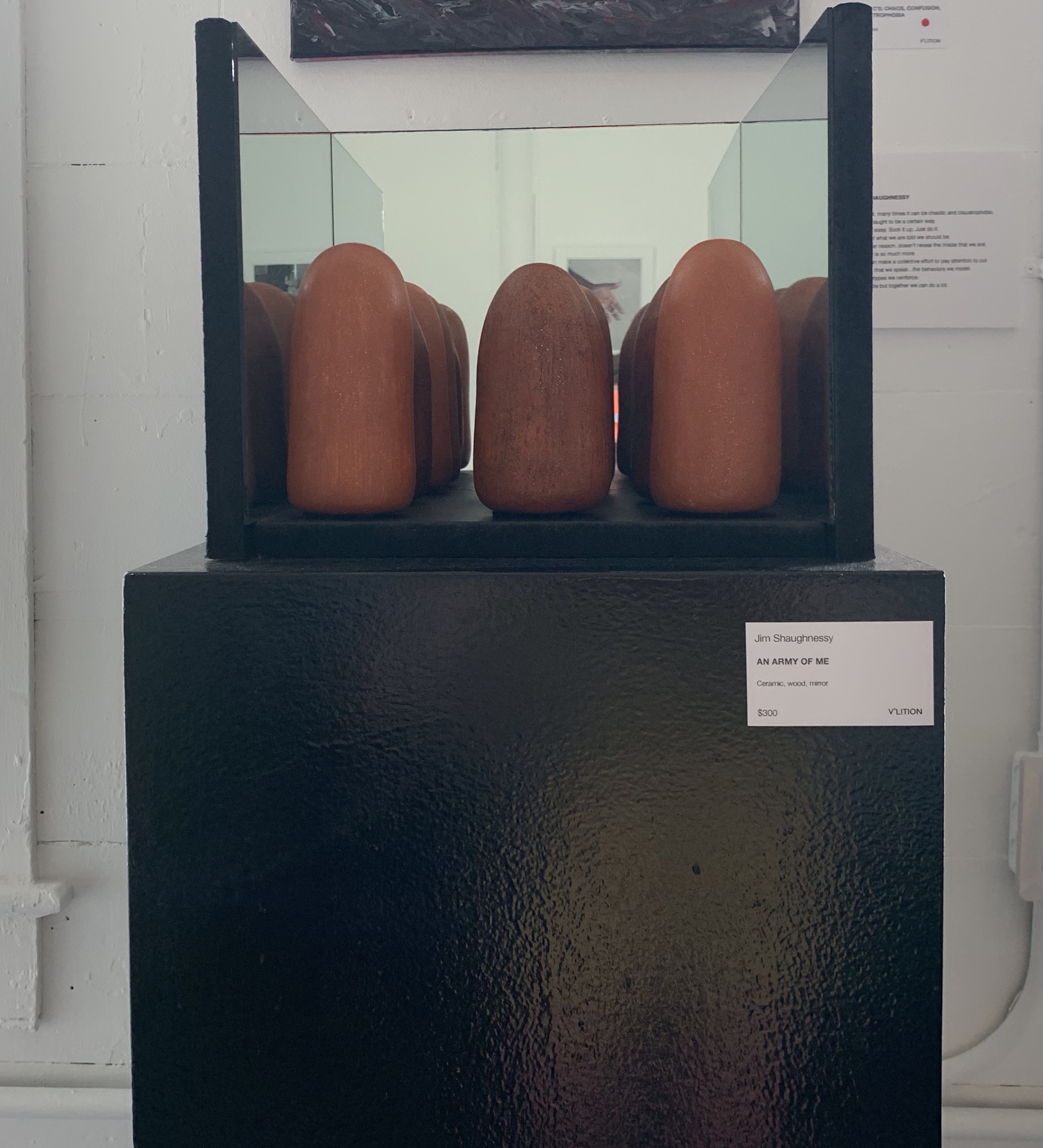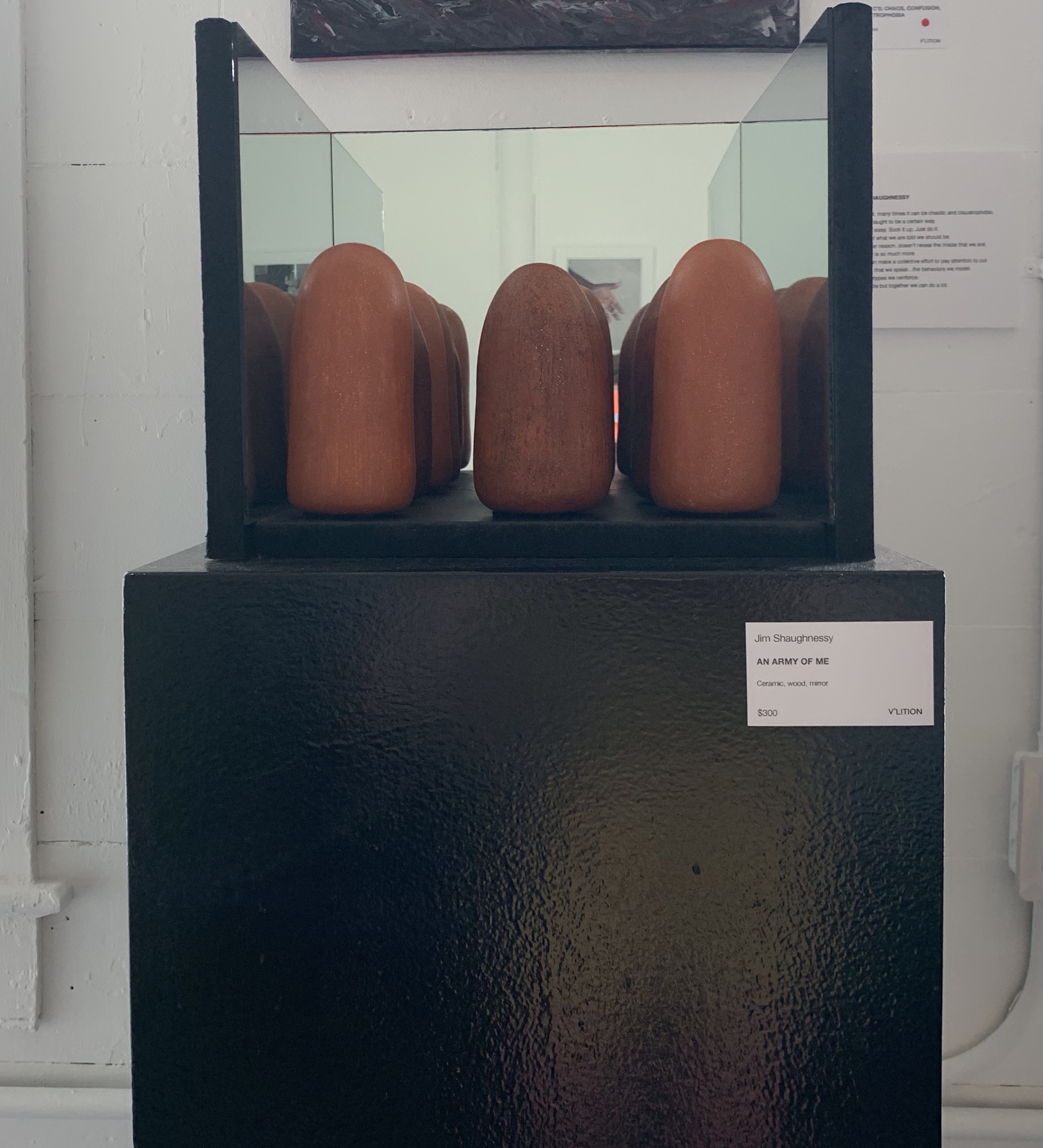 An Army of Me by Jim Shaughnessy
13" x 12" x 11"
Ceramic, wood, mirror
Shipping will be calculated and invoiced separately.
ABOUT JIM SHAUGHNESSY
Jim Shaughnessy is a Nyack based self-taught ceramic artist who has been making tableware and sculptures for 30 years. In 1999 and 2001, his work was chosen by the Arts Council of Rockland as the award given to artists and arts organizations. In 2002 and 2003, his work was given as awards by the former Arts Alliance of Haverstraw to author Toni Morrison, political figures Nita Lowey and then Senator Hillary R. Clinton as well as others. He has been part of the teaching faculty of Rockland Center for the Arts for the last 20 years. His studio is located in Upper Nyack.