Empathy? By James Dodge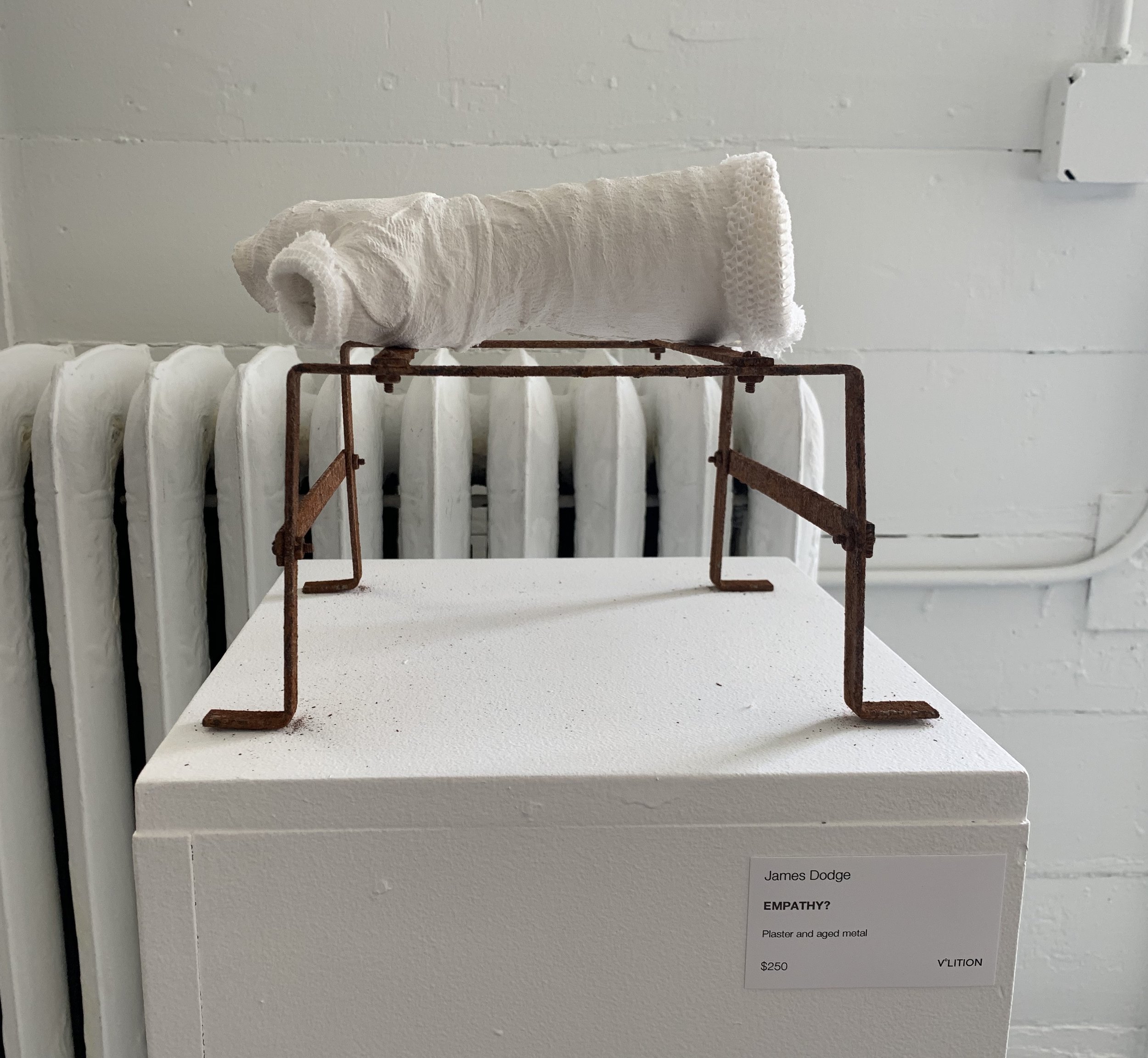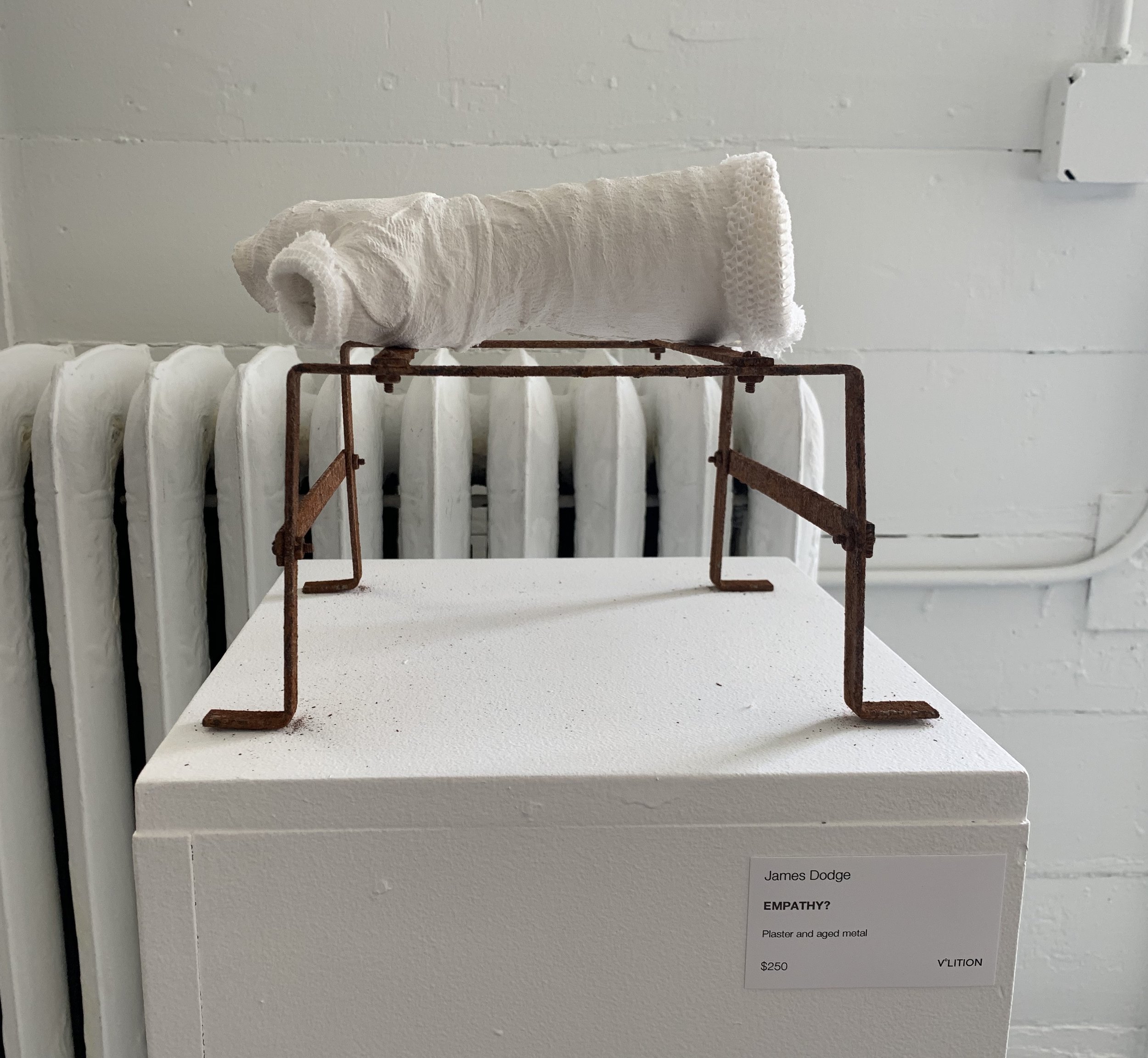 Empathy? By James Dodge
Plaster and aged metal
Dimensions indiscernible
Shipping will be calculated and invoiced separately.
ABOUT JAMES DODGE
James is an installation artist, renovation expert, father, and animal lover. Studying film and installation, James has worked in 8mm film & photography, producing and directing short films including Attack of the 50 Foot Woman, Collegiate Nightmare, Nuke Van Winkle, and Time Travelers.
While pursing his creative aspirations early on in life, James took on a major role in his family business after his father's unexpected passing. Managing Bell-ans since 1986, his work as an expert in restoration proved beneficial to keeping Bell-ans true to its authentic self, in addition to being a release value for his artistic passions.
Thirty years later, James had the opportunity to place his work at the forefront; building an installation and mixed media art at V°LITION Gallery for the "Superfreak" Art of Disco, Guilty Pleasures and Surrender to Small exhibits.
James' unique amalgamation of mediums like metals, woods, and mixed media is a reflection of his own personality, humor, and double entendre.
ABOUT "EMPATHY?"
On the eve of my middle school graduation, I broke a bone in my hand, arriving home, my pain that I felt for several hours fell on deaf ears. I was told to "walk it off" and if it still hurts tomorrow you'll see a doctor.